Unbeatable Trucking Service
Starting from loading to unloading and maintaining the highest standards in terms of safety while in transit, we take nothing to chance.
WELCOME TO OUR WEBSITE!
Transcargo makes business flow. As one of the world's leading non-asset-based supply chain management companies, we design and implement industry-leading solutions in both freight management.
Over 42,000 dedicated employees, working in 17 regional clusters around the globe, deliver operational excellence — to provide viable answers to the most challenging supply chain questions.
MATT GARDNER
Chairman & Chief Executive Officer

Special Services
Globally known for our ability to handle every last detail of our customers' particular logistics and forwarding needs, TransCargo's Special Services team takes care of all your logistics.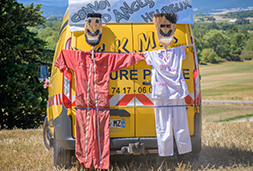 Nous louons aussi notre benne à la journée ou à la semaine, pour transporter des matériaux sur des chantiers : terre, graviers, terre végétale, sable…
Ou pour des agriculteurs : fumier, céréales, paille… et tous types de marchandises en vrac pour les particuliers et les professionnels, jusqu'à 31 tonnes.
lire plus
→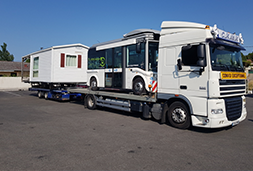 spécialisé dans les convois exceptionnels, les transports de mobil-homes essentiellement. Notre matériel peut transporter de gros volume allant jusqu'à 30 tonnes.
Nous louons également notre voiture pilote et notre convoyeuse ainsi que nos chauffeurs pour gérer vos convois exceptionnels.
lire plus
→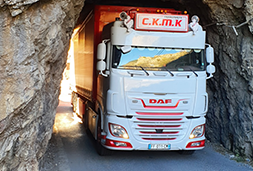 CKMK est très réactif pour répondre aux demandes les plus exigeantes. Ils transportent autant de lots à l'unité que de chargements complets de 33 palettes. La livraison des marchandises est assurée sur tous les affrètements
lire plus
→
Latest News
Established in 2005, the group has grown to over 30 people and has completed 900 projects

En savoir plus

→

We begin with an effective diagnostic process, followed by innovation.

En savoir plus

→

How to move a machine that is 33m long, 15m wide and 18m high?

En savoir plus

→
We were previously using an unreliable company with a very complicated registration and transfer process. Then we found TransCargo and the control came back to us.
Steve McDonald
Manager, Tesla Motors Ltd.
I've been happy with the services provided by TransCargo LLC. Samantha Culligan has been wonderful! She has returned my calls quickly, and she answered all my questions!
Anna Briggs
CEO, Smart Move Ltd.
This is due to their excellent service, competitive pricing and customer support. That's becoming so distant and digital, it's throughly refreshing to get such a personal touch.
Jonathan Adams
Founder, Great Wall Ltd.




What makes us special?
Over 42,000 dedicated employees, working in 17 regional clusters around the globe, deliver operational excellence.
United Kingdom
14 Tottenham Road, N1 4EP, London, United Kingdom
Germany
148 Commercity Isola Road, M1 R43 Berlin, Germany
Spain
10 Via Della Consordia Road, S3 7ME Madrid, Spain
United States - Head Quarter
14 Mao Road, N1 4EP, Los Angelos, USA
United States
148 Commercity Isola Road, M1 R43 New York, USA
Warehouse
10 Via Della Consordia Road, S3 7ME Miami, USA